Our Vision
◆ Support customers to create any valuable product to deliver good to the planet we are living.
◆ To satisfy customer real need by unique & pleasure co-working experience.
What we can do for you
Transcendent provides solution of design and manufacture of inter-connection mechanical parts.
-Help to fulfill your wonderful design in mechanism parts with design risky-free.
-You can have professional design support which is the same we offer to top tier worldwide customers.
◆ Co-creation customer reference,
-Kindle Family products
-AVX products
ISO 9001:2015 / ISO 14001:2015/ CNS 14001:2016 certification
Transcendent possess certification of ISO9001:2015 International Quality Standard for design, manufacture and supply our products to meet our quality commitment.
Customer Benefit
◆ Optimize design analysis for design risky free.
◆ Speedy mock up/ prototype samples with low price.
◆ Soft tooling short L/T supporting to ensure stable quality of hard tooling if needed.
◆ Automation as priority consideration if item is suitable.
◆ Product insurance service if customer needed.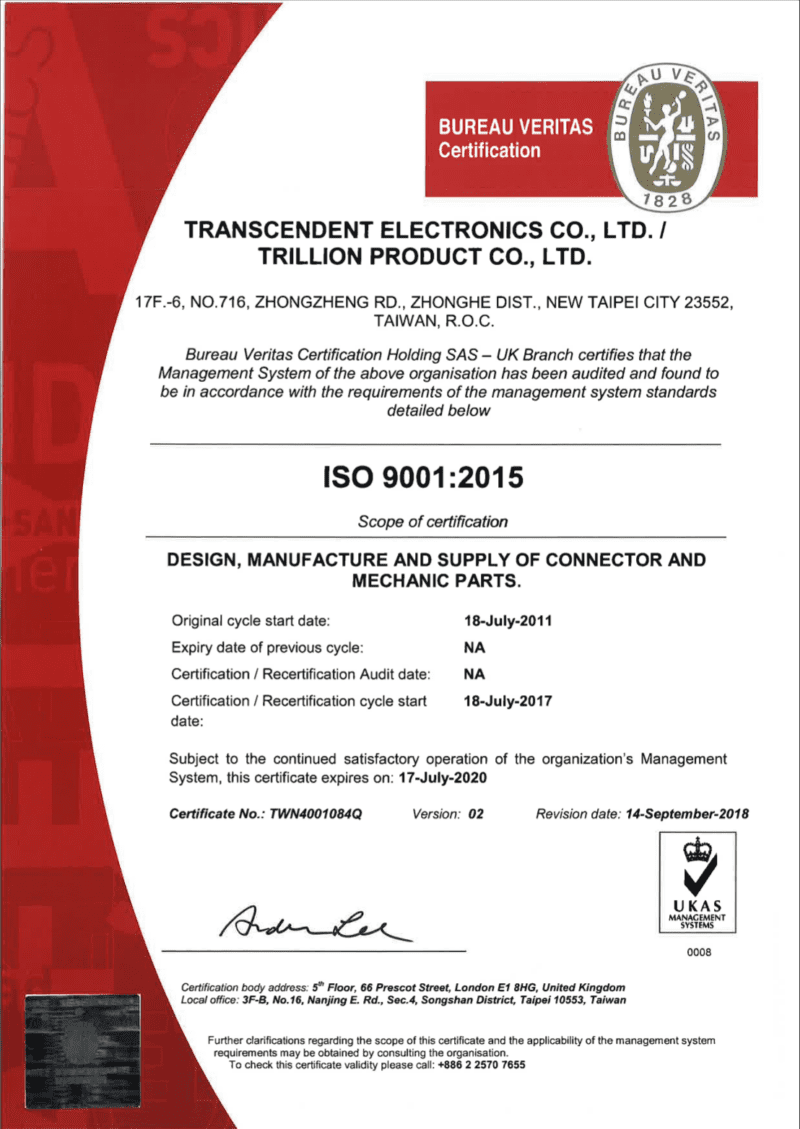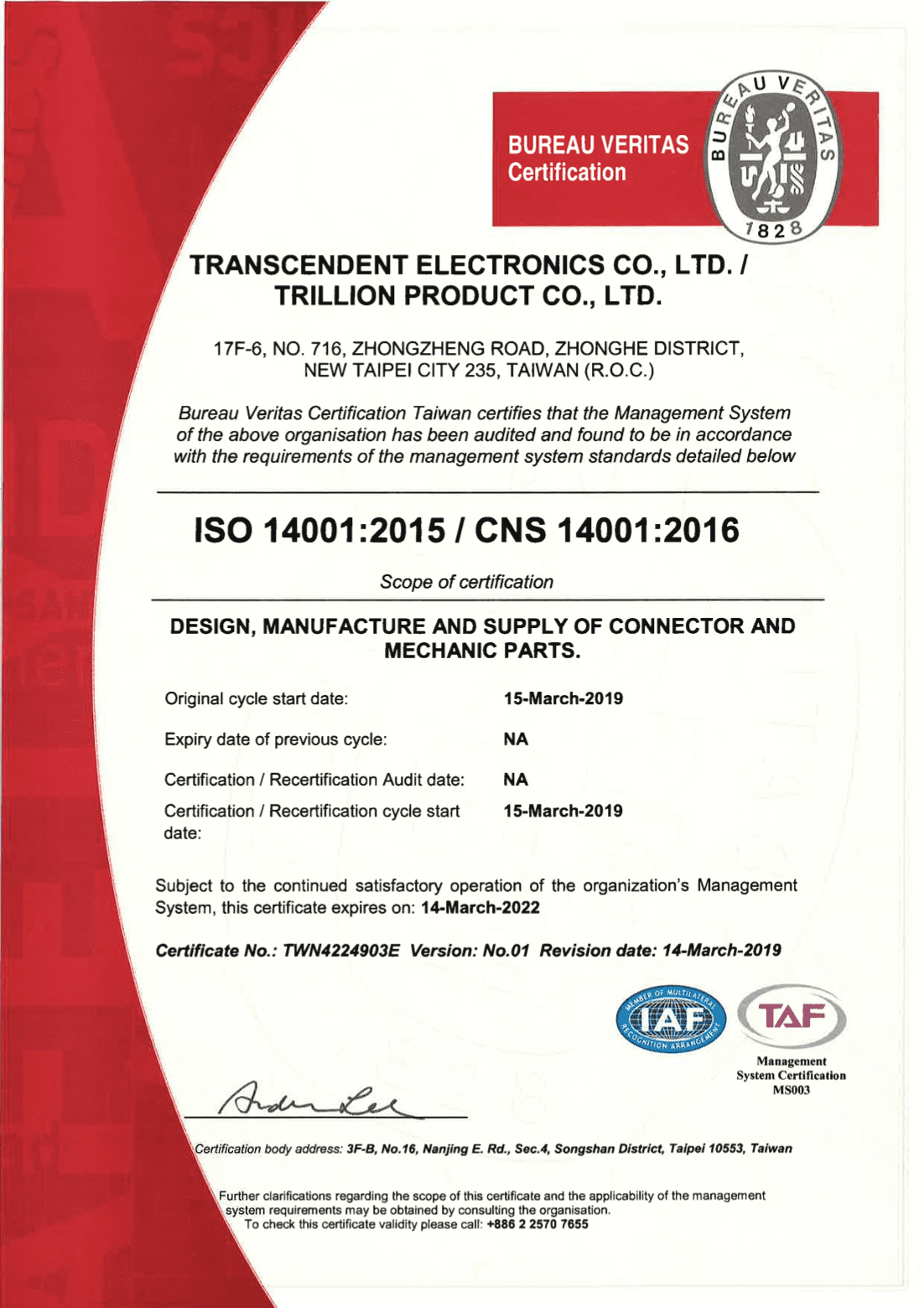 Custom for..
Customers ID/ layout requirement connectors 
◆
Connect different products connector
◆ book cover connect with device, accessory connect with device.
Connector connect with accessory products
Multifunction requirement connectors
◆
Charge function connector
◆
Successful Cases
Case Study
One of our customer, a globalization company, they want to create a quite unique and impressive product; just in time, Transcendent have the opportunity to join this co-design for this mechanical part, a connector, together.
Problem
As this connector's mating part is an MIM product but not normal connector-to-connector connection. The connector contact which is made by copper alloy, after several insertions with the MIM part will make connector contact areas with big abrasion and even lose function.
Solution
Through several discussions and brainstorming with customer each other, we evaluate the material roughness and mating/ un-mating condition to find out a more appropriate copper for base material, and use mechanics analysis to design how to form a better contact shape.
As customer's abrasion concern, we choose a high abrasion characteristic and low temperature insulator "POM", but not use common PPS and LCP insulator material for this connector design. Finally, this connector is mass production successfully and we produced over 10million sets connectors and achieve 0% defect happen in customer's production.
Now, we truly hope that we can have the chance to assist you to create and develop a unique and valuable mechanical part.